Tutorial: Simulate Home Robot in 3D (ROS2 Gazebo)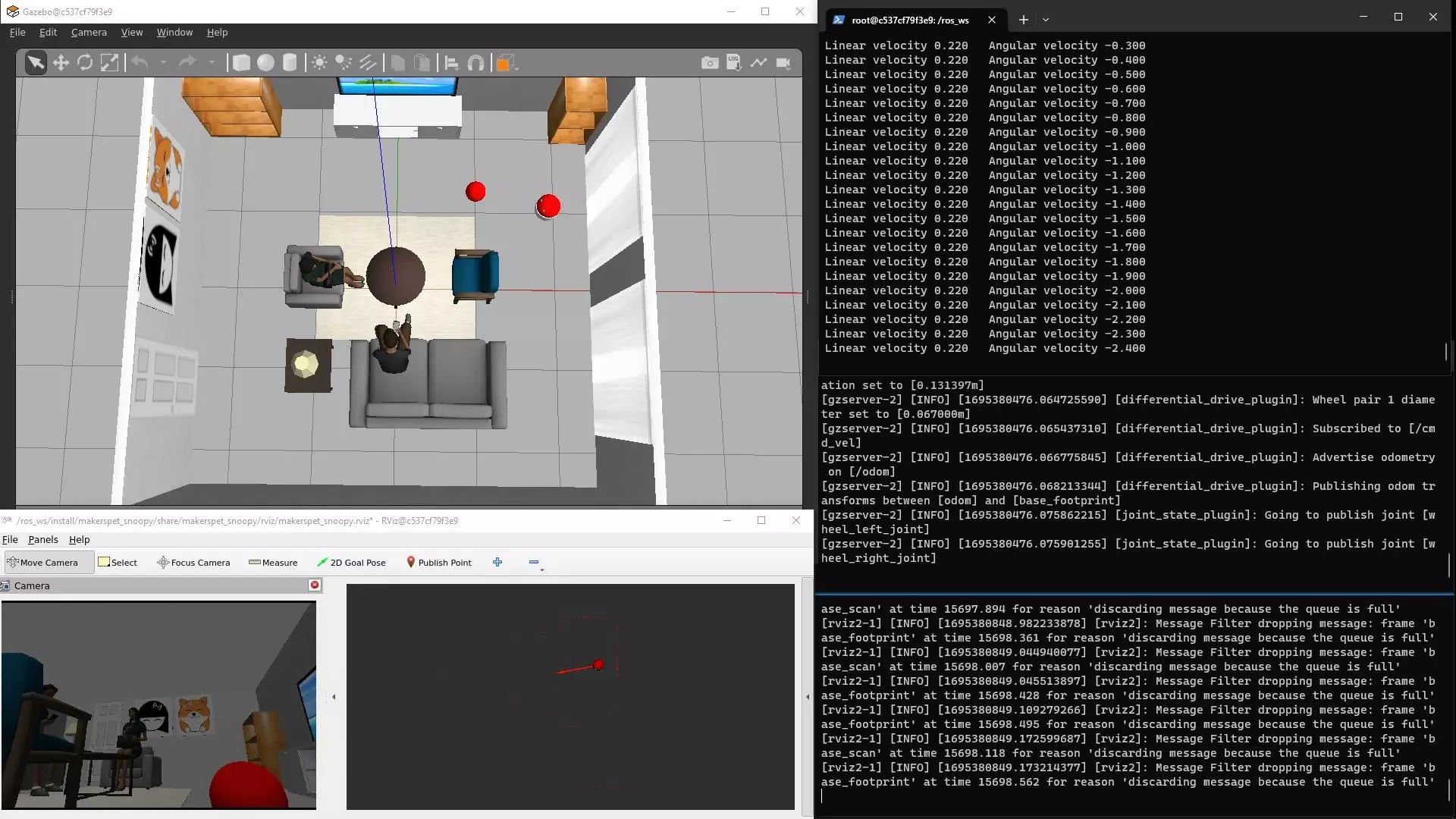 Here is a step-by-step tutorial simulating Snoopy home robot in 3D VR using the Gazebo ROS2 simulator. I'm using here a Windows PC running ROS2 in a Docker container. You can use a Linux PC running Docker as well.
If you are using a Windows PC, make sure to set up your Windows PC folliwing these instructions here.
If you are using a Linux PC, please install Docker for your Linux distro.
The (simple) self-driving code is here.
Here are the steps in the tutorial:
Launch Docker for Windows on your local Windows PC
Launch VcXsrv on your local Windows PC
Pull the Kaia.ai developer Docker image to your local PC
Launch the Kaia.ai developer Docker image on your local PC
Launch the Kaia.ai Living Room world and Snoopy robot in Gazebo ROS2 simulator
Launch Rviz2 ROS2 viewer to view Snoopy's camera feed and laser scan data
Launch teleop and drive Snoopy manually
Drive Snoopy around the living room
Make Snoopy hide under the table
Make Snoopy play with the red ball
Stop teleop and launch self-driving
Snoopy drives around the living room automatically
Tutorial: Step-by-step Snoopy 3D VR Gazebo simulation